Web Development company in Keighley
'Transform Your Business with Cutting-Edge Solutions. Experience the Expertise of BradfordApps in Keighley, West Yorkshire. Embrace Innovation, Efficiency, and Reliability. Contact Us Today for Tailored Web Development Services.'
Click here to contact us.
Looking for top-notch web development services in Keighley, West Yorkshire? Look no further than BradfordApps, a multi-award-winning software and app development company. With our innovative, efficient, and reliable approach, we offer custom web solutions tailored to your business needs. Whether you're a start-up or a small business, we've got you covered with our fullstack capabilities. Our expertise includes legacy integration and data migration, ensuring seamless transition and enhanced performance. Trust BradfordApps for all your web development requirements and experience the difference that our customer-centric approach can make.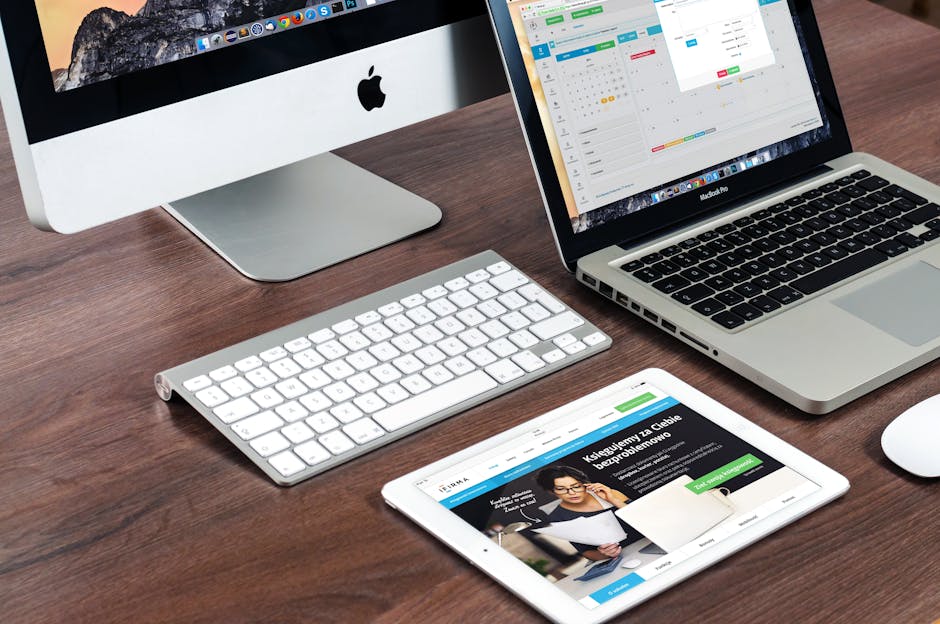 BradfordApps, a software and app development company situated in Keighley, West Yorkshire, specialises in providing comprehensive solutions in the domain of web development. With their innovative approach and expertise in cutting-edge technologies, BradfordApps enables its customers to create and enhance their online presence. Through meticulous analysis of client requirements and industry trends, the company designs and develops robust websites that are tailored to meet specific business objectives. Their efficient development process ensures timely delivery of high-quality websites, while adhering to industry standards and best practises. Clients can rely on BradfordApps for seamless integration of various functionalities, such as e-commerce platforms, content management systems, and responsive design, thus enhancing user experience and driving business growth. By offering reliable web development services, BradfordApps empowers its customers to establish a strong digital footprint and gain a competitive edge in today's dynamic online marketplace.
Why use Bradford Apps
Customers should choose BradfordApps for their web development needs due to the company's innovative, efficient, and reliable approach. With a track record of being multi-award-winning, BradfordApps has demonstrated its commitment to excellence in the field. The business offers custom solutions tailored specifically to each client's unique requirements, ensuring that their web development needs are fully met. Moreover, BradfordApps specialises in legacy integration and data migration, enabling seamless incorporation of existing systems into new web applications. With fullstack capabilities, the company can handle all aspects of web development, from front-end design to back-end coding. Additionally, BradfordApps prides itself on being start-up and small business friendly, providing affordable options without compromising on quality. Overall, customers can trust BradfordApps as a leading software and app development company that delivers top-notch web development services with an emphasis on innovation, efficiency, and reliability.
Hiring 'BradfordApps' for Efficient Web Development in Keighley, West Yorkshire

—
Are you in need of efficient web development services in the Keighley area? Look no further than BradfordApps, a leading software and app development company based in West Yorkshire. With our expertise and dedication to delivering high-quality solutions, we are the perfect choice for start-ups and small businesses seeking to enhance their online presence.
At BradfordApps, we understand the importance of efficiency when it comes to web development. Our team of skilled professionals is committed to delivering projects on time and within budget, ensuring that your business can quickly capitalise on new opportunities. We leverage the latest technologies and industry best practises to create websites that are not only visually appealing but also highly functional.
With our extensive experience in the field, we have successfully completed numerous web development projects for clients across various industries. Whether you need a simple brochure website or a complex e-commerce platform, our team has the expertise to bring your vision to life. By leveraging cutting-edge tools and techniques, we ensure that your website is user-friendly, responsive across different devices, and optimised for search engines.
Why settle for anything less than exceptional web development services? Partner with BradfordApps today and take your online presence to new heights.
Online Presence

– **Website:** A well-designed and functional website is a fundamental component of establishing an online presence. It serves as the digital storefront for businesses, allowing them to showcase their products or services to a global audience. An effective web development strategy ensures that the website is visually appealing, user-friendly, and optimised for search engines. This involves creating an intuitive navigation system, incorporating engaging multimedia elements such as images and videos, and implementing responsive design principles to ensure seamless accessibility across devices.
Social Media Integration: In today's interconnected world, social media platforms play a pivotal role in shaping an organisation's online presence. Web developers need to integrate social media buttons and widgets into websites to facilitate easy sharing of content on various platforms such as Facebook, Twitter, and Instagram. By leveraging these integrations effectively, businesses can expand their reach exponentially by tapping into the vast networks of individuals already present on these platforms. Furthermore, integrating social media also allows for real-time customer engagement and feedback.

Search Engine Optimisation (SEO): Developing a strong online presence requires more than just having a visually appealing website – it also entails ensuring its discoverability through search engines. Web developers employ various SEO techniques to optimise websites for higher rankings in search engine results pages (SERPs). This includes conducting thorough keyword research to identify relevant terms that potential customers are likely to use when searching for products or services offered by the business. Additionally, optimising meta tags, improving page load speed, enhancing website structure through proper HTML mark-up, and creating high-quality backlinks are crucial aspects of successful SEO implementation.
The importance of establishing a compelling online presence cannot be overstated in today's digital age. Whether it be through the creation of an attractive website with seamless functionality or by leveraging social media integration and implementing effective SEO strategies – web development plays a vital role in helping businesses establish themselves in the online realm. Embracing these components not only expands their reach but also enhances their brand image, credibility, and overall competitiveness in the increasingly crowded online marketplace.
Why is Web Development Important?

Web development plays a crucial role in the modern business landscape. With the rapid advancement of technology, having a strong online presence has become essential for businesses to thrive. But what exactly makes web development so important?
It enhances brand visibility and credibility: A well-designed and user-friendly website can significantly improve a company's online visibility and credibility. In fact, 75% of users admit to making judgements about a company's credibility based on their website design.
It boosts customer engagement: An engaging website with interactive features can attract and retain customers by offering them an enjoyable browsing experience. Studies have shown that a one-second delay in page load time can lead to a 7% reduction in conversions.
It enables effective communication: A professionally developed website allows businesses to effectively communicate their brand message, products, and services to their target audience. This ensures that potential customers fully understand what the business has to offer.
It facilitates business growth: An optimised website not only attracts more visitors but also converts them into leads or customers. In fact, companies with websites that generate leads enjoy 126% higher revenue growth compared to those without websites.
It provides valuable analytics insights: Web development enables the integration of analytics tools that track user behaviour, demographics, and preferences. These insights help businesses make data-driven decisions regarding marketing strategies and product improvements.
By investing in professional web development services from BradfordApps, your business can take advantage of these benefits while ensuring an optimal online presence for your target audience. Our team of experienced developers specialises in creating customised software solutions and mobile applications tailored specifically to meet your unique needs.
Why Web Development is Right for Your Needs

Web development plays a crucial role in ensuring the success of any business operating in the digital age. At BradfordApps, we understand the importance of keeping websites up-to-date with the latest technologies, and we take pride in offering top-notch web development services that cater to our clients' unique needs.
With our expertise in software and app development, BradfordApps is well-equipped to provide cutting-edge solutions that enhance user experience and drive higher conversion rates. By leveraging the power of advanced technologies, we enable businesses to stay ahead of their competitors and achieve better search engine rankings.
When you choose BradfordApps for your web development needs, you can expect:
Improved User Experience: We create websites that are intuitive, easy to navigate, and visually appealing, ensuring visitors have a seamless browsing experience.
Higher Conversion Rates: Our team implements proven strategies to optimise websites for conversions, helping businesses turn visitors into loyal customers.
Better Search Engine Rankings: We employ industry best practises to ensure websites are optimised for search engines, increasing visibility and driving organic traffic.
Innovation & Creativity: We embrace innovation and creativity in our web development process, delivering unique solutions tailored specifically to each client's requirements.
Reliable Support & Maintenance: Our commitment doesn't end after project completion; we provide ongoing support and maintenance services to ensure your website remains functional and up-to-date.
Partnering with BradfordApps means gaining a competitive edge in today's digital landscape. With our focus on utilising the latest technologies combined with our dedication to delivering exceptional results, we are confident in our ability to meet your web development needs effectively.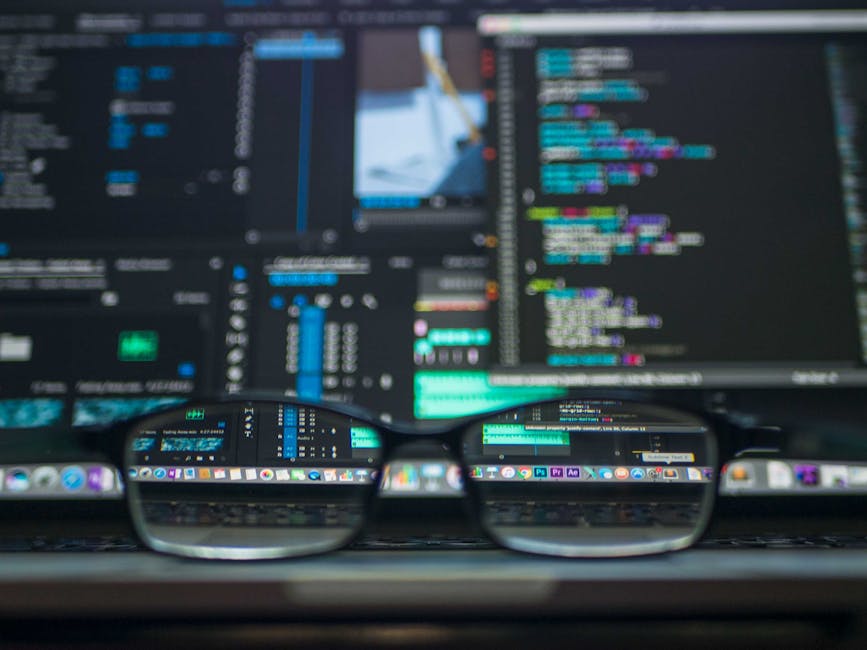 Key features of Bradford Apps
Award-winning software solutions.
Tailored apps for your business.
Seamless legacy integration expertise.
Fullstack capabilities for complete solutions.
Start-ups thrive with us.
Web Development FAQ
1. What is web development?
Web development refers to the process of creating and maintaining websites for the internet or intranet. It involves a combination of programing, design, and content management to ensure the functionality, aesthetics, and useability of a website.
What are the key components of web development?
The key components of web development include front-end development, back-end development, and database management. Front-end development focuses on the visual and interactive aspects of a website, while back-end development handles the server-side operations and database integration.

What technologies are commonly used in web development?
Commonly used technologies in web development include HTML (Hypertext Mark-up Language), CSS (Cascading Style Sheets), JavaScript, PHP (Hypertext Pre-processor), and various content management systems (CMS) such as WordPress or Drupal. Additionally, frameworks like React, Angular, and Laravel are frequently utilised for efficient development.

What are the steps involved in the web development process?
The web development process typically involves several stages, including gathering requirements, creating a design mock-up, developing the front-end and back-end functionality, integrating databases, testing for functionality and compatibility, and deploying the website to a server. Ongoing maintenance and updates may also be necessary after the initial development.

How long does web development usually take?
The duration of web development projects can vary depending on the complexity and scope of the website. Simple websites with basic functionality may take a few weeks to complete, while more intricate projects with custom features and extensive content may require several months. Factors such as client feedback, revisions, and additional requirements can also impact the overall timeline.
Additional development services offered in Keighley:
Other areas in which we provide Web Development:
'Transform Your Business with Cutting-Edge Solutions. Experience the Expertise of BradfordApps in Keighley, West Yorkshire. Embrace Innovation, Efficiency, and Reliability. Contact Us Today for Tailored Web Development Services.'
Click here to contact us.